Floor LED Display Interactive P5.2 mm Waterproof LED Screen
Shenzhen Dosatronics Co.,Ltd produces outdoor waterproof Floor LED display with G sensor IC which brings the clients interactive high definition video solutions. There are P1.9 mm, P2.6 mm, P2.9 mm, P3.9 mm, P4.8 mm, P5.2 mm, P6.2 mm outdoor floor LED displays in this series. Within these Floor LED screen, dance floor LED, floor video LED screen produts, outdoor P2.9 mm, P3.9 mm, P5.2 mm, P6.2 mm are waterproof with high brightness and interactive G sensor IC. All the floor video LED display products are more and more popular in the appplication of outdoor or indoor event, exhibition, banquet, concert, news conference, workshop and so on.
Please take a look at the following datasheet and pictures of these floor LED screen products or send email to Dosatronics for more detailed information and the most proper solurion.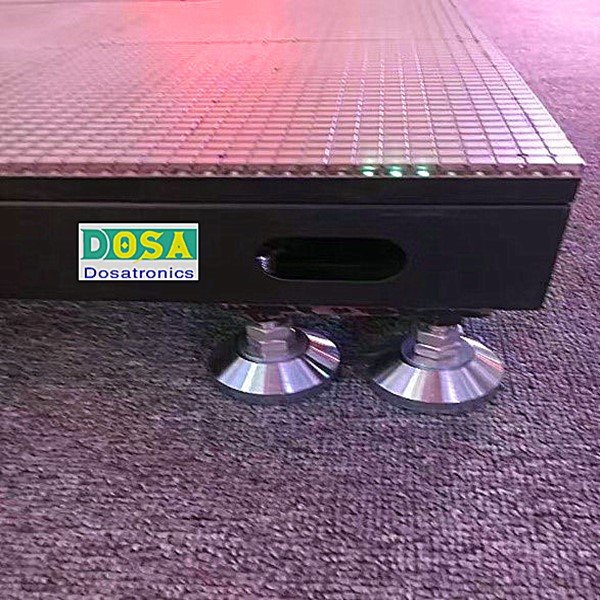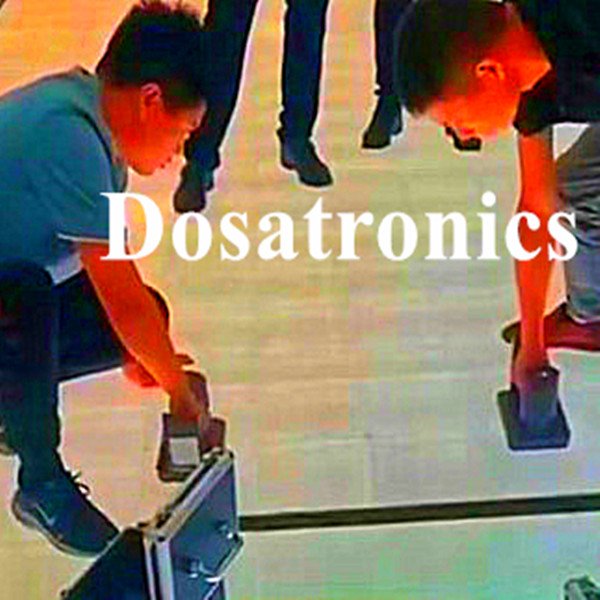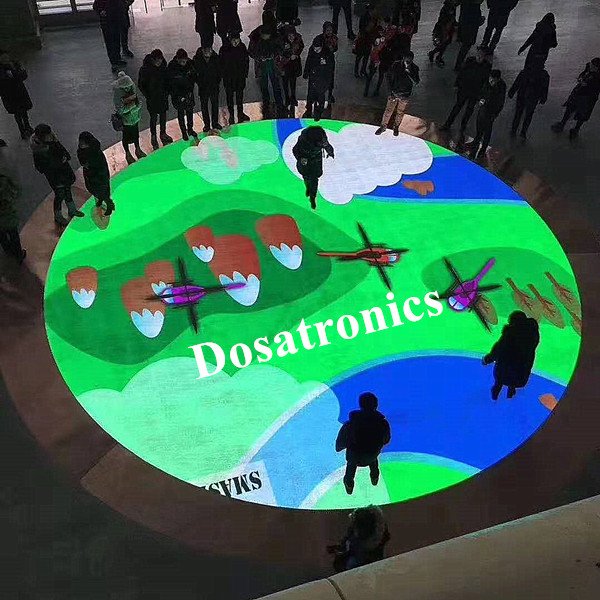 When you plan to know the information or purchase some LED screens, especially floor LED screen, floor LED display, dance floor LED, floor video LED screen proeucts, please kindly enter our web site www.dosatronics.com to get more information or diretcly conact our sales to get more details. With the help of over 10 years experience in all kinds of outdoor and indoor LED display, LED screen insustry, actually even all LED products including LED lighting, video and monitoring industry, we have gathered a lot of clients and demand from many potential consummers. Do not worry about the quality since we choose the top grand of the raw material incluidng LED, power, cabinet, cables and so on to ensure that all our outdoor and indoor LED displays work normally for many yeas. So, Dosatronics gives our clients normally over two or three years warranty.
Specifications of Floor LED screen P5.2 mm

1

Pixel density

10,000 dots/M2

2

Brightness

Over 6000 cd/㎡

3

Module size

320mm*160mm

4

Panel size

960mm*960mm

5

View angle

160°,160°

6

Frame/Refresh rate

60HZ/1920HZ

7

Power(Max/ave.)

600/250 W/㎡

8

Input voltage

AC 11V-220V input, 5V output

9

Life span(typical use)

100,000Hours

10

Waterproof level

IP65 front, IP54 rear

11

Working Tem.

﹣20℃~+50℃

12

Working Humidity

10%~95%

13

Display Colors

64G(under 4096 grey scale)

14

Grey scale

4096 level with software 16bit adjustable

15

Color contrast

10000:1

16

Display mode

16bit true color 1024*768,1280*1024

17

Image adjustment

Contrast, color Tem, brightness adjustable

18

Symmetry of screen brightness

Over 0.9 low-high brightness

19

Surface flatness

1mm difference/even

20

Control mode

Video frequency Synchronous control

21

Weight

50KG/M2

22

Signal interface

AV,DVI,HDMI,SDI,S-Video,YPbPr

23

Display media

Text, animation, graphic, video etc

24

Operating system

WINDOWS 7, WINDOWS 10

Key word: outdoor waterproof floor LED display screens.